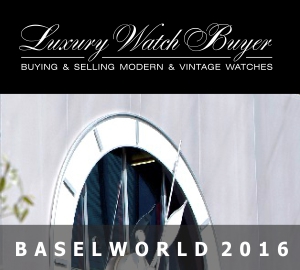 BREGUET WATCHES EMBODY HOROLOGICAL EXPERTISE AT THE HIGHEST LEVEL
If Abraham-Louis Breguet had never been born, the world of timekeeping would be much poorer. Experts stand in awe of Breguet, who was born in 1747, because he compressed two centuries of horological evolution into a mere fifty years.
This is one of the reasons why nobles and commoners alike frequented his Parisian watch atelier from 1775 onward. This master watchmaker's innovations are genuinely exemplary. Many of Breguet's inventions are still used today. These include, for example: the montre perpetuelle, a pocket watch with an automatic winding mechanism; the tourbillon, which he patented in 1801 and which compensates for the ill effects of gravity on the precision of mechanical watches; the parachute, a shock absorber for the balance-staff; and the so-called 'Breguet hairspring' with its upturned terminal curvature, which helps to assure very concentric 'breathing' for the soul of a mechanical watch.
This list of innovations could easily be continued, but this small selection suffices to show the great footprints that this incomparable man left behind him. Under the current direction of President and CEO Marc A. Hayek, Monsieur Breguet's heirs continue to pursue his challenging métier in the remote Vallée de Joux, where they do their best to fill his commodious footprints. That's also why they devote their passion and skills to mechanical creations that can be imitated, but never equalled, in our hectic era of electronics.
Uncommon horological talent is expressed, for example, in the revolutionary 'Classique Chronométrie 7727'. The pivots of the balance-staff in patented hand-wound Calibre 574 DR rotate nearly without physical contact in a precisely calculated magnetic field. Friction, the archenemy of every watchmaker, is thus no longer a concern for this outstandingly high-quality timepiece.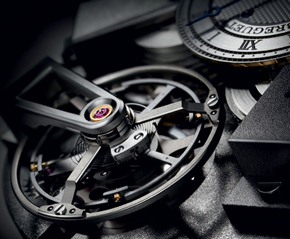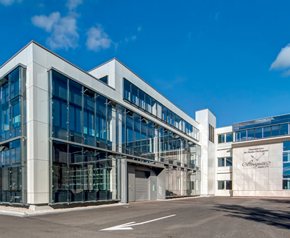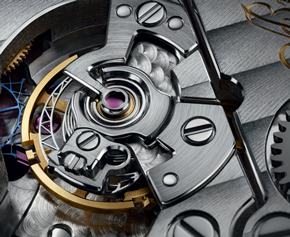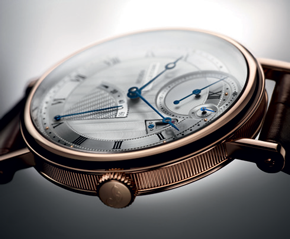 WWW.BREGUET.COM