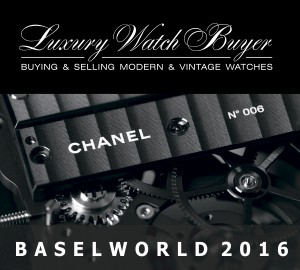 Chanel. The very word conjures up images of contemporary creativity, high-end couture know-how, fascinating high jewellery and top-quality timepieces. Indeed, the brand is associated, today, with haute horlogerie at its ­ nest, thanks to years of investment into superb craftsmanship, the utmost attention to detail and ­ ne Swiss movements. While the brand regularly pushes the creative envelope to o‑ er stunning watches with embroidered dials, hand-painted faces and gemstone-bedecked beauties, this year's artistic approach to haute horlogerie sets it far apart.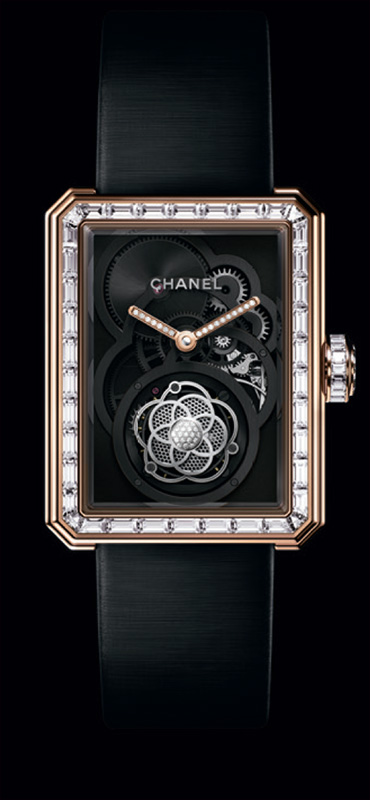 Chanel channels its design and technical journeys into creating watches as real art – especially at the complicated watch level. This is especially true with the new Première Openwork Flying Tourbillon that not only follows in the ­ ne watchmaking footsteps of its predecessors, but goes several steps further with aesthetic con­ gurations. "In every métier, Chanel strives for excellence," says Nicolas Beau, International Watch Director for Chanel. "It is in the House's creative values to put the most sophisticated techniques at the service of creation, and that is what is expressed in our haute horlogerie creations. To those passionate about watchmaking, we hope to bring a new, less traditional stylistic approach to skeleton watches and to the ying tourbillon, as our aim is to bring life to the watch and express the beauty of the mechanism more than the mechanics."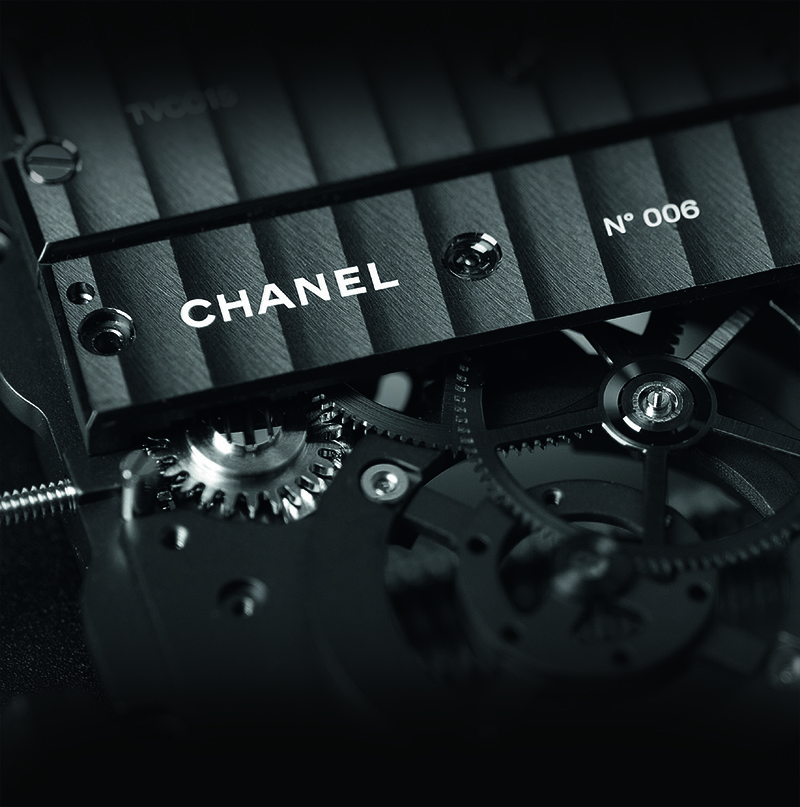 This approach translates beautifully in the Flying Tourbillon movements of the J12and Première, which have been completely rede­ ned, component by component, in a collaborative e‑ ort between the Chanel Watch Design Studio and Renaud & Papi (APRP SA).Here, Chanel's master craftsmen apply their artistic know-how to movement making, combining technical and aesthetic expertise. In the making of the Première Openwork Flying Tourbillon and the J12 Skeleton Flying Tourbillon, each element is carefully shaped,worked, hand-chamfered, hand-­ nished and hand-assembled. The Comet and Camellia motifs and other iconic symbols of the brand also come into play as artistic elements with a mechanical role, such as in the magni­ cently skeletonized J12 Comète Flying Tourbillon.Additionally, the brand has worked tirelessly with new materials and ­ nishes to o‑ er unique artistic elements. Contrast comes into play via a variety of materials including titanium and black PVD treatment for the plates and bridges. This year again, Chanel has used Beige gold, an alloy exclusive to the House created two years ago, to answer the need for the perfect gold colour to match the unique radiant black and immaculate white high-tech ceramic hues of the J12. Another point which perfectly illustrates Chanel's never-ending
search for aesthetic perfection.
WWW.CHANEL.COM